Welcome
Welcome to Rick's Ace Hardware, where helpful Teammates, a Low Price Guarantee, and free popcorn are everyday occurrences.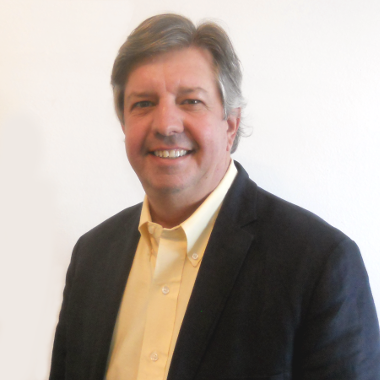 Our Mission
We at Rick's Ace believe that Customer Service is our #1 priority. Whether it's finding the pet aisle or having keys cut, we strive to be the best. Our Teammates are trained to answer your questions and give you help. Our mission is to be the
BEST, MOST HELPFUL
Hardware Stores in our Market through the
4 C's
:
Caring Teammates
Convenient Stores
Complete Selection
Competitive Prices
Rick's Guarantee
If you are not completely satisfied with your Shopping Experience we will make it right! We will meet or beat any competitor's current advertised price - just bring in the ad so we can identify the merchandise.
-- Rick Baalmann, President & CEO
Highlights
Find out about some of the great offerings at Rick's Ace Hardware.



Featured Product
Big Green Egg is now available at our Town & Country MO and Highland IL locations. Derived from an ancient clay cooker called a
kamado
, the Big Green Egg has undergone many improvements since it was introduced in 1974. It is a smoker, a grill, and an oven. You can cook any food on it all year round, from appetizers to entrees to desserts. Stop by to see what the deal is, or visit the
official website
for recipes and ideas for your next event.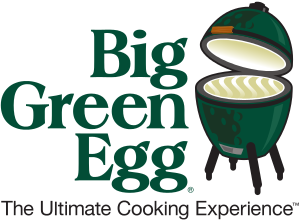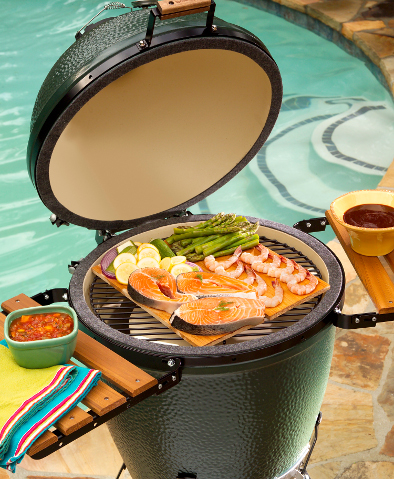 Locations
No matter which of our Rick's Ace Hardware stores you visit, you can be sure of great service and friendly smiles to greet you!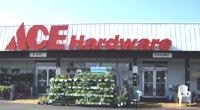 Centralia, IL
904 W. Broadway, Centralia, IL 62801
Mon-Fri 8:00-8:00 — Sat 8:00-7:00 — Sun 9:00-5:00
Corner of Brooks & Broadway, just East of Fairview Park
Full line Rental Department including BOBCAT ®

618-532-0062

Directions
Highland, IL
2645 Northtown Way, Highland, IL 62249
Mon-Fri 8:00-8:00 — Sat 8:00-7:00 — Sun 9:00-5:00
Across from Glik Park
Your Painting Headquarters

618-651-1544

Directions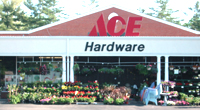 Des Peres, MO
11767 Manchester Road, Des Peres, MO 63131
Mon-Fri 7:30-9:00 — Sat 7:30-7:00 — Sun 9:00-6:00
Between Lindbergh and I-270. 1 block east of Bopp Rd.

314-966-6611

Directions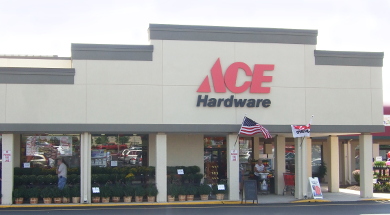 Ellisville, MO
15870 Clayton Road, Ellisville, MO 63011
Mon-Fri 8:00-8:00 — Sat 8:00-7:00 — Sun 9:00-6:00

636-220-1255

Directions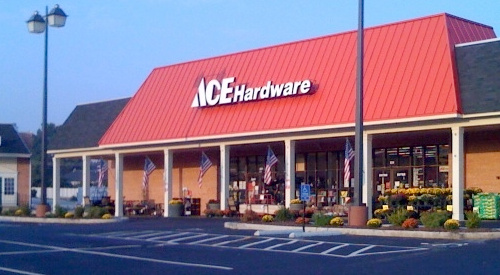 Town & Country, MO
221 Lamp & Lantern Village, Town & Country, MO 63017
Mon-Fri 7:30-9:00 — Sat 7:30-7:00 — Sun 9:00-6:00
On the Northwest Corner of Woodsmill & Clayton Rd.
Visit our huge Garden Center

636-386-7733

Directions
Products & Brands
With so many products and brands to choose from, Ace is truly your one stop-shopping place. If you don't see what you are looking for, ask one of our teammates, they will be happy to be of service.
Products
Air Compressors
Automotive Lubricants
Automotive Repair
Bathroom Safety Equipment
Batteries & Chargers
BBQ's & Accessories
Bulbs, Breakers, Panels
Cabinet & Door Hardware
Coolers
Door Locks
Drio Irrigation System
Electrical Tools
Electrical Wire
Exterior Stain & Sealer
Faucets & Parts
Fertilizer
Flashlights
Fuses
Garbage Disposers
Garden Equipment
Garden Hand Tools
Hand Tools
Housewares
Household Products
Inground Sprinklers
Ladders
Lawn & Garden Chemicals
Leather Work Aprons
Lighting & Fixtures
Low Voltage Lighting
Mastics & Adhesives
Padlocks
Paint
Paint Accessories
Painting Products
Pest Control
Pool & Spa Chemicals
Power Sprayers
Power Tools
Power Tool Accessories
Propane Heaters
Pumps
Rental - Carpet Cleaning
Safety Alarms
Safety Equipment
Safety Rope
Shower Heads
Snips
Solvents
Specialty Tools
Spray Paint
Sprinklers
Sprinkler Timers
Stain
Staplers & Fasteners
Tape
Thermostats
Totes
Vacuums
Water Filtering Systems
Water Heaters
Weed Eaters
Services
We believe in giving you the helping hand you need for those services you have come to expect from us.
Rick's Ace Hardware Services
Cut & Thread Pipe
We have the tools to help
Window & Screen Repair
We stock various types and colors of screen
Key Cutting
From basic keys to most chip keys
Re-keying Locks
Bring in your lock and we'll change it for you
Copy Service
We have a copier at the front of the store. 19¢ a page
Healthy Lawn Evaluation Service
Our way of helping you achieve that perfect lawn
Assembly & Delivery of larger items
Within a 5 mile radius, some charges may apply
Sewing Machine Repair Service
At our Des Peres Missouri Location Only
Sharpening Service
Whether it's sewing scissors or pruning shears we can handle it
Rental
See our individual Ace Stores for available rental items
Paint Computer Color Matching
Bring in a sample of the color you are looking for and we will match it and then mix it for you
Customer Reward Program
Earn points with each purchase then redeem them for merchandise when Ace sends you the rewards card.
Cut Glass
Break a window, no problem! Bring in the dimensions you need and we will cut the glass to size
Specialties
Healthy Lawn Evaluation Service, Special Request Orders, Commercial Industrial Catalogs
Return Policy
No Hassle! Check store policy at time of purchase for further information.
Shipping
Special Orders and purchases can be shipped anywhere. Please contact us directly to receive shipping costs.
Special Orders
We will go that 'extra mile' to find what you are looking for. We have over 68,000 items in our 1 million square foot warehouse to choose from plus our large list of non-Ace Vendors.
LOW PRICE GUARANTEE
We will meet or beat any competitor's current advertised price - just bring in the ad so we can identify the merchandise.
Terra's Kitchen
Your unique source for Cookware, Bakeware, Cutlery, and Kitchen Gadgets.
Huge Selection
Terra's Kitchen at Rick's Ace Hardware is your unique source for Cookware, Bakeware, Cutlery, and Kitchen Gadgets. We also offer BBQ, Kids Cooking Tools, Coffee- Tea-Espresso, Cleaning, Cookbooks, Cook's Tools, Dinnerware, Kitchen Electrics, Glassware, Specialty Foods, Storage, and Textiles. Our Huge selection can meet most cooking requirements, from basic indoor and outdoor home cooking, to upscale entertaining and the needs of the culinary professional.
Unique Products
We carry more than 3500 unique products for indoor and outdoor cooking and entertaining. Over 200 different product lines like All-Clad, Swiss Diamond, Anolon, Le Creuset, Emile Henry, Fiesta, Messermeister, Oxo, Viking, Global Knives, Reidel, Cuisinart, Delonghi, Krups, Nesspresso, Wusthof, Fissler, Nordicware and Zyliss. Come by to outfit your kitchen, find the latest gadget, pick up that special gift, or just browse the isles to stimulate your senses. For more information about shopping with Terra, visit
Terra St. Louis
Tips by Lou Manfredini
Did you know? The Teammates at Rick's Ace Hardware are here to help.
Planting a tree
When planting trees and bushes, Ace's Helpful Hardware Man Lou Manfredini says there is a simple rule to remember:
Whatever the size of the root ball, the hole you dig should be twice as big around and one-and-a-half times as deep.
The key to success, though, is with what you fill this hole. Be sure to give your customers Lou's Surefire Soil Recipe.
In a wheelbarrow, you mix equal parts of mushroom compost (available in some RSC's as Ace no. 7102387) or Ace Manure (Ace no. 72477), peat moss (like Ace no. 70585) and black dirt (like Ace no. 72434).
This gives the roots the opportunity to flourish even in marginal soil and greatly enhances their survival rate.
Mushroom compost and manure are nutrient-packed and plants love these materials. The peat moss holds moisture and guarantees that the plants won't dry out, while the black dirt or topsoil binds everything together.
By the way, you should not remove the burlap from a tree or shrub before setting it into the ground. That would be like suddenly yanking the blanket off a sleeping baby.
It comes as a needless shock to the roots, one that can be avoided. Instead, Lou's topsoil recipe will give plants the strength they need to eat through the decomposable burlap in no time.
Maintaining a Dazzling Deck
During the summer, you are likely to use your deck for everything from outdoor entertaining to relaxing under the stars. But with the increased usage come a lot of wear and tear.
If you want to know what you can do to keep your decks looking new, remember this sound advice from Ace's Helpful Hardware Man Lou Manfredini.
Lou says after a deck is built and finished off with wood, people often do nothing to it. Then, in a year or two, they wonder why their deck looks awful. This may come as news, but decks should be coated with preservative every few years.
Some people may trying using products sold as "deck sealers", but these sealers only create a temporary water-repellent surface. In years, the surface could begin to peel or even look blotchy.
Instead of these products, you may want a penetrating preservative that contains a tinted stain.
The ideal preservative should contain a linseed or rosewood oil base, which drives the stain deep into the wood.
Your woods will indeed end up being stained, but this is the only way to truly block the sun's ultraviolet rays, which damage the wood's fibers.
History
Find out the story behind Rick's Ace Hardware.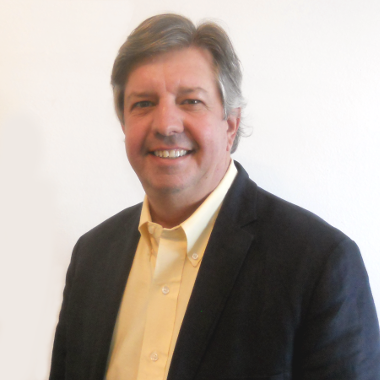 Our Hardware History
In 1956 the original Mars-Enders Hardware was purchased by Dick Baalmann and his Partner Bob Perkins. Mars-Enders Hardware had been in business in Brentwood Mo., since 1942. Dick and Bob joined Ace Hardware in 1960 as store #362. Ace has been one of the many keys to our success. Ace is a buying cooperative, so along with more than 4,500 other hardware stores nationwide, we purchase merchandise directly from manufacturers.
This enables us to have competitive pricing and gives us access to almost anything manufactured. Today, Ace supplies us with over 75% of our total inventory!
Over the next 2 decades Dick and Bob grew that 1 small hardware store into a chain of 6 Village Ace Hardware stores serving the St Louis Market. In 1979 Dick and Bob decided to part ways and Dick retained one store in Des Peres Mo.
The Bag Boy
I joined the business as a bagger in our Brentwood store in 1970 at the age of 11. I then worked through high school and college doing everything from cleaning, stocking, loading, ordering and advertising.
In 1982 I joined ACE in a full-time role, first as an Assistant Manager and then was promoted to Store Manager in 1985. In 1986 I rolled out new technology in the Hardware business by computerizing the ordering process based on POS data.
I have served as Chairman of the local Ace Hardware Dealer Group and as a Director for Ace Hardware Corporation. I have at some point or another done just about everything that can be done in this business I am now the Company President and CEO and am committed to making your shopping experience the Best it can be!
Store Growth
We have been successful by opening quality Ace Hardware Stores, which embrace technology and all leading edge programs.
In 1986 Rick and Dick partnered to open a second Store in Centralia IL. We then did a joint venture in 1997 to open a store in Alton IL. In 2000 we moved the Alton location to Town & Country MO. in 2003 we opened our 4th location in Highland IL.
Armed with Dick's philosophy of "Treating Each Customer as Our Best Friend" we continue to grow by dedicating our organization to the needs of our customers. With this in mind we will continue to grow and expand our business so that we continue to be the Best Convenience Hardware stores in the St. Louis Area.
Proven Track Record
The Rick's Ace Hardware Management Team has a combined tenure of over 200 years of Hardware experience. We have a proven track record and have received many awards for outstanding customer service.
We have the best people in the industry with great attitudes and work hard for you our customer every day. Our stores are deep and broad in inventory and focus on the core Hardware, Paint, Plumbing, Electrical, Tool, Garden and appropriate Niche Business.
Our Commitment to Serve
We strongly believe in community and give back to many charities in our markets. We offer recycling on CFL bulb's, and Batteries.
We also sell many "Green" Products throughout our stores. We work hard to reduce our energy consumption and recycle all of our Paper, Cardboard, Plastic and Aluminum. If your charity is interested in partnering with us please contact the local store's Manager.
Rick's GUARANTEE
If you are not completely satisfied with your Shopping Experience we will make it right! We will meet or beat any competitor's current advertised price - just bring in the ad so we can identify the merchandise. -- Rick Baalmann
Feedback
How are we doing? Rick expects the best service anywhere!
Experience
Please provide as much or as little about your shopping experience on the below form. This information goes directly to my email. We not only take action on area's where we fault, but we reward our employees for providing wow service. Regards, Rick Baalman.
Centralia
904 W. Broadway
Centralia, IL 62801
618-532-0062
Highland
2645 Northtown Way
Highland, IL 62249
618-651-1544
Des Peres
11767 Manchester Road
Des Peres, MO 63131
314-966-6611
Ellisville
15870 Clayton Road
Ellisville, MO 63011
636-220-1255
Town & Country
221 Lamp & Lantern Village
Town & Country, MO 63017
636-386-7733